GET IN THE KNOW BEFORE TRAVELING TO THE MALDIVES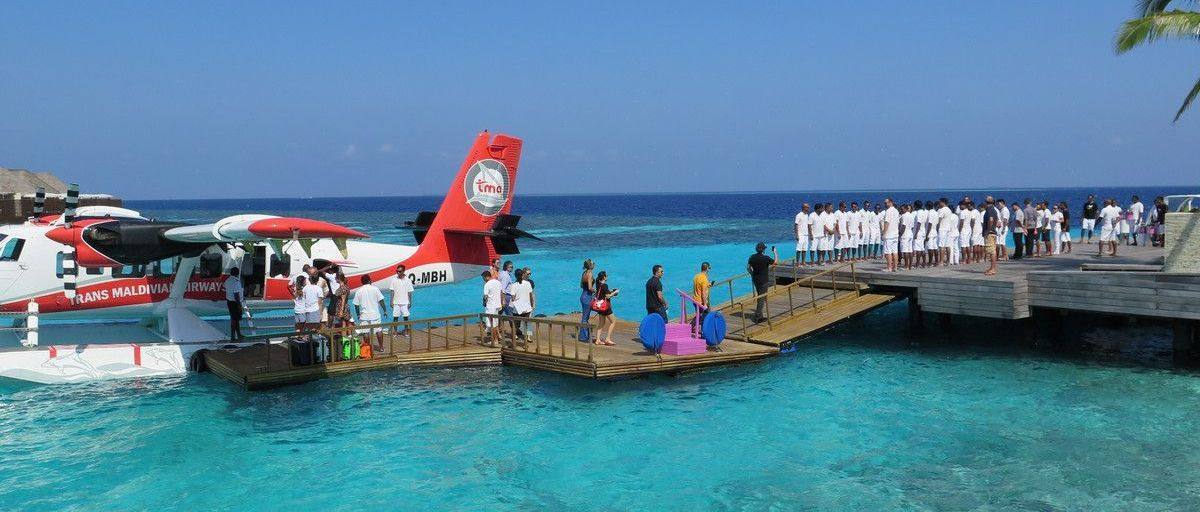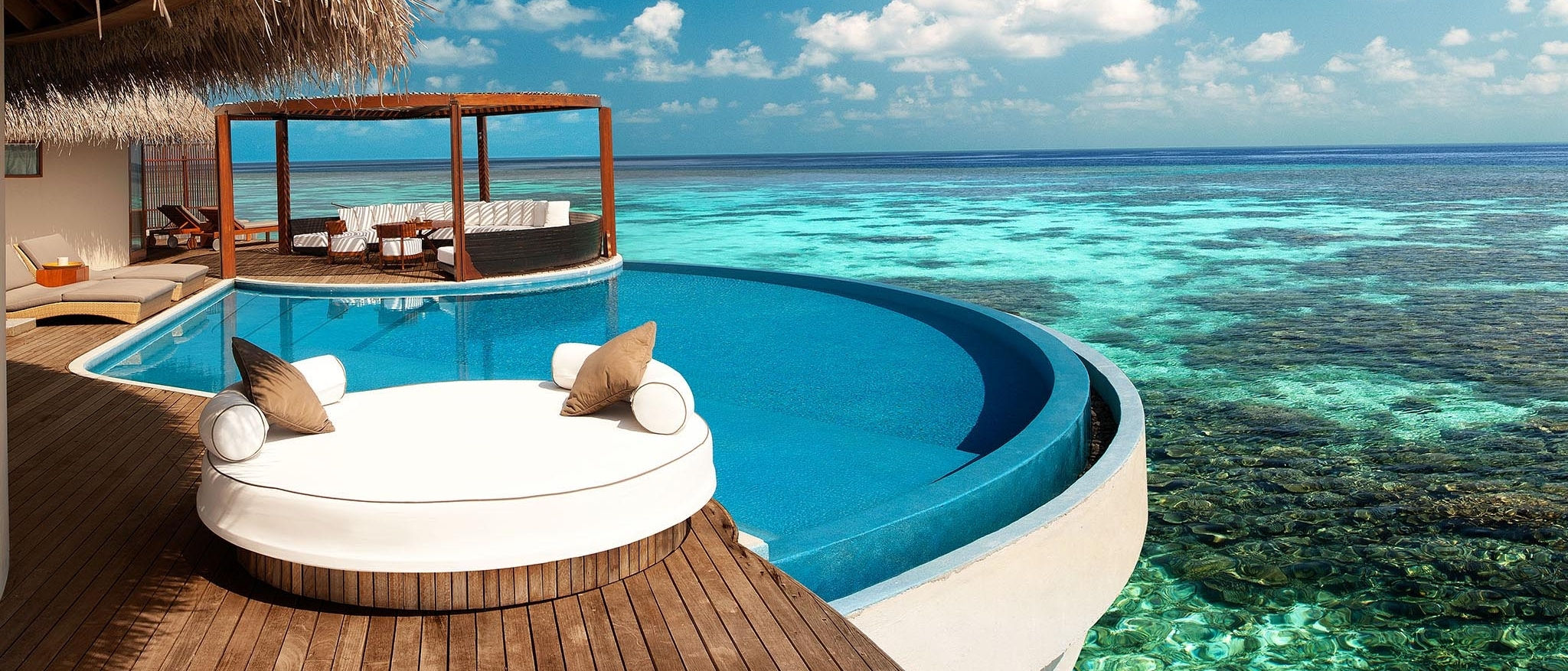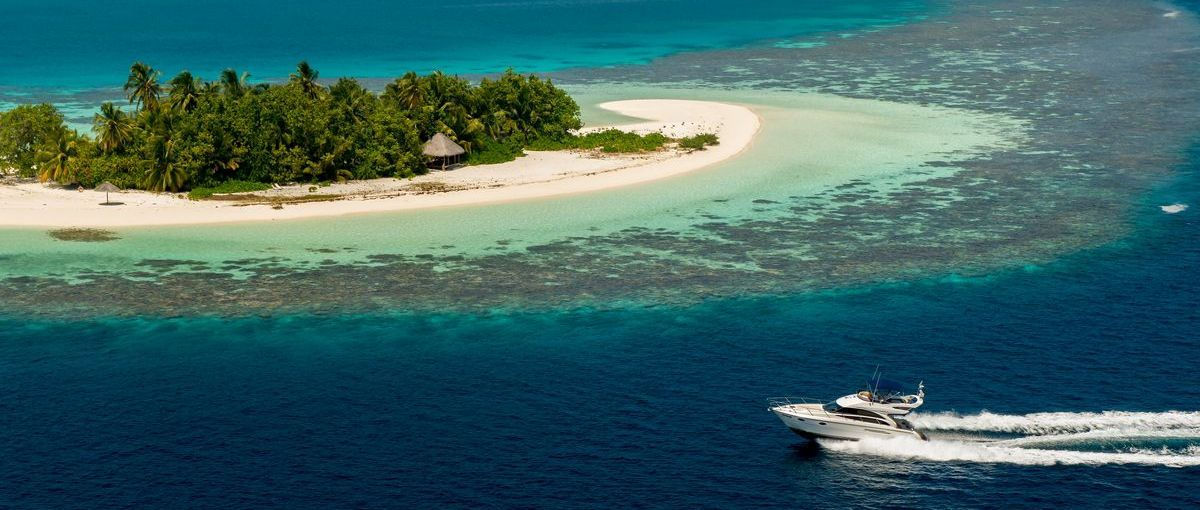 Welcome to the Maldives – the land of golden sunshine, pristine sands and azure waters. W Maldives has put together some information as a travel guide for your journey to the Maldives.
Find travel information around the Maldives – from its visa requirements, customs, currency, climate and language, as well as a guide to transportation to and from the resort.
Dive right in to our resort's guide before you travel to the Maldives and find tips to maximize every moment of your stay in paradise.
SEAPLANE & SPEEDBOAT TRANSFERS
Mandatory return seaplane transfer charges are not included in the rate and will be charged at the fee of USD 475 per adult and USD 235 per child between 3-11 years old. Rate is per person and valid for a combined seaplane transfer from and to Male International Airport. Rate is exclusive of 12% GST. Find out more
For more information, please contact the resort at reservations.wmaldives@whotels.com.
KIDS POLICY
W Maldives is pleased to announce that children of all ages are welcome in Wonderful Beach Oasis. Children from 5 years old and above can stay in all overwater rooms and suites.
The safety and welfare of our guests during their stay is very important to us and all guests must follow all W Maldives rules and policies established governing the safe and proper use of facilities. Children of any age should be kept close and must not be left unsupervised.
For the full details of the baby sitting, child friendly facilities and more on W Maldives, please click our brochure.
EXTRA PERSON
Extra Bed:
Adult (above 12yrs old) - USD 220 per night
Children (3-12 yrs old) - 2 Kids sharing the same room with parents stay free
Crib:
Children (0-3 yrs old) - Free of charge
Extra Bed and crib are subject to availability and may not fit in some room types. Bedding policy strictly apply for Kids sharing the same room with parents. Mandatory Kids disclaimer is required for bookings in overwater room
OVERNIGHT STAY IN MALE'
Special rates available at Sheraton Maldives Full Moon Resort & Spa. Ideal resort for travellers requiring an overnight accommodation in Male' before flying out to W Maldives the next day or for late departing flight. Contact our reservations team at reservations.wmaldives@whotels.com
VISA
A free 30-day visa is issued on arrival for all nationalities. Guests must present a valid passport, a ticket to continue the journey out of Maldives and the W Maldives confirmation of reservation.
CUSTOMS
The following items are prohibited in the Maldives and will be retained at the customs service upon arrival: Religious materials offensive to Islam, idols (for worship), pornographic material, narcotics and psychotropic substances, arms, alcohol and spirits, pork and its by-products, dogs and dangerous animals.
CURRENCY
All prices quoted and all transactions are in United States Dollars (US$/USD) at W Maldives.
Please note that the resort is not able to accept US$ notes from the 1990's nor any note that is damaged (torn, dirty, pen marks), also note that the resort does not accept any Traveller's cheques. This is due to the rules that the resort faces with the Maldivian banks.
TAXES
For all purchases and activities in the resort, a 10% service charge is applied as well as a Goods & Services Tax (GST) of 12% and subject to change without prior notification. An additional Green Tax of US$6.00 per person per night is applicable from 01 November 2015.
COMPULSORY CHRISTMAS EVE/ NEW YEAR'S EVE DINNER - December 24/ 31, 2017
There will be a compulsory Christmas Eve/ New Year's Eve dinner supplement for all guests staying over or arriving on December 25 or 31, 2017. It will be automatically added to the room bill. Please contact the resort for further information on pricing of the dinner.
Christmas Eve Dinner: US$385 (Adult), US$192 ( Child)
New Year's Eve Dinner: US$490 ( Adult), US$245 (Child)
CLIMATE
The climate is warm and tropical throughout the year with cooling sea breezes. Daily temperatures vary between 26°C / 80°F and 32°C / 90°F. Even during the "wind directions" months (south-west from April to October and north-east from December to March) there are seldom more than a few days of rain at a time.
LANGUAGE
Dhivehi is the official language of the Maldives but English is spoken by all talents at W Maldives.
RETREAT ELECTRICAL INFORMATION
240 volts, using a 3-pin (UK) plug. Step down transformers available on request.
TIME ZONE
W Maldives is in the same time zone as Male', which is GMT +5 hours.
CHECK IN AND CHECK OUT INFORMATION
Check in time is 02.00PM and check out time is 12.00PM.
Guests booking through travel agents must present a valid voucher.
Damaged and old currencies cannot be accepted.
SMOKING POLICY
Kindly note that all rooms & restaurants are non-smoking. Although smoking is not permitted within resorts closed indoor areas, guests who smoke are permitted to do so outside in designated areas. Any violation to the policy will result in a US$ 200 fine.
NO DRONE POLICY
Due to safety and privacy concerns for our guests, W Maldives prohibits the operation of unmanned aerial systems or drones, on or above the island by the general public — including model aircraft by recreational users and hobbyists.

This prohibition includes drones used for filming or videotaping, as well as any drone use by media or journalists operating above or within the resort area boundaries. This prohibition extends to any devices launched or operated from W Maldives property, as well as any launched from private property outside of the resort area boundaries. Please contact our WELCOME team if you have any questions regarding the operation of such devices within W Maldives' area boundary. We, therefore, kindly request you to refrain from flying drones anywhere on the island.