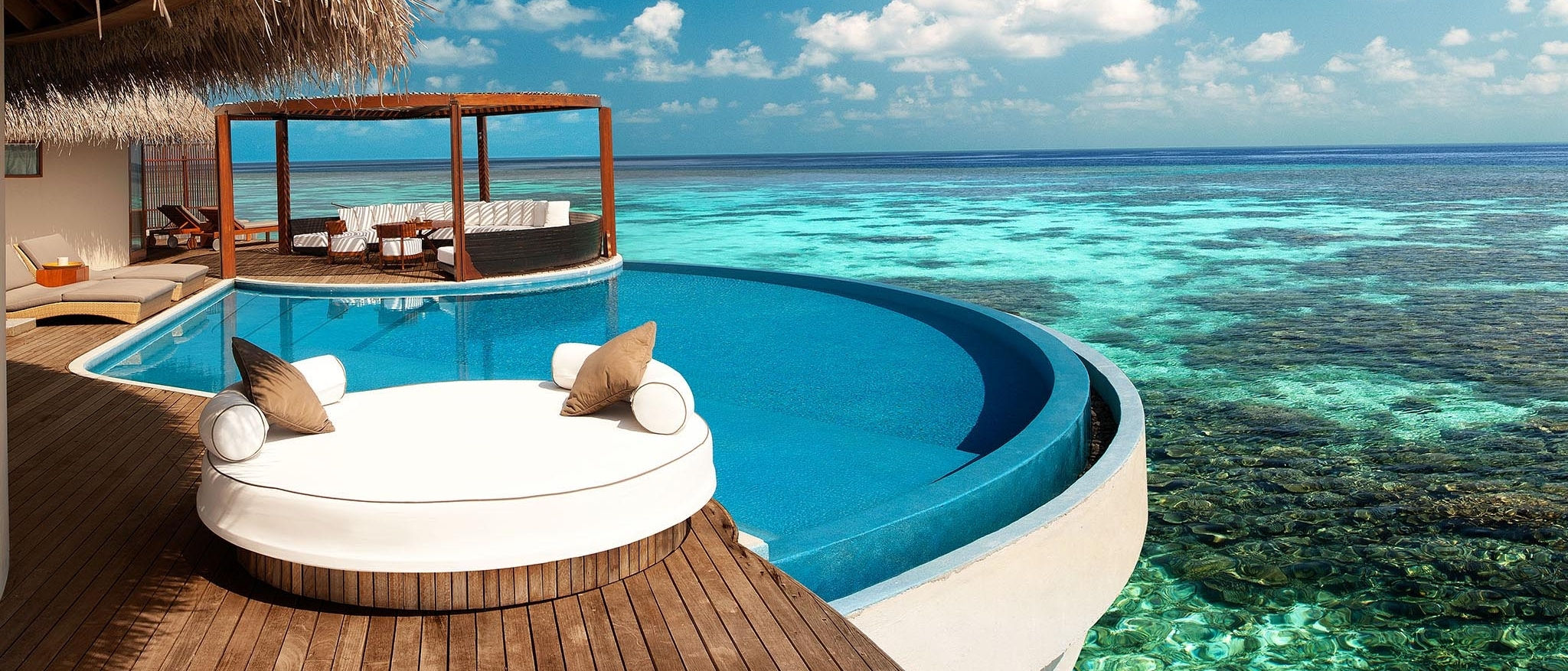 Listed below are some of the many services made available at our luxury resort in Maldives for you.
Guest Services
Safe deposit boxes
Beach access
Dry cleaning service
Laundry service
Luggage cleaning and storage
Smoking and non-smoking facilities
Bellmen/porters
24/7 security
24/7 access to Sweet Spots featuring complimentary fruits, refreshments, towels and ice
In-room W Mix Bar® includes complimentary soft drinks, juices and water, while alcoholic drinks and wine selection can be purchased via the provided menu
24/7 concierge service (Whatever/Whenever®)
Multilingual talents (English, Russian, Italian, Spanish, French, Chinese, Korean, Thai, Indonesian, Filipino, Japanese, Arabic, Malaysian, Indian, Polish)
Whatever/Whenever®
We're always here for you. Anything. Just ask!
Recreation & Entertainment
ENERGY®: find your surge of energy on the first floor above WET® - in our fitness centre, library and activities room to keep you buzzing all the time.
DOWN UNDER® dive centre
WET® outdoor infinity pool
Fitness group and private classes (aquatic fitness, yoga, pilatex, boxing, etc.)
Billiards table
W Lounge at Velana International Airport
Internet Access
Complimentary high speed Internet access is available in all guest rooms and across the island.
Shopping
W The Store: Local arts and crafts, designer jewellery, clothing, toiletries and beach accessories.
Business Services
Copy/Printing services
Computer room at ENERGY®
Some of the services and facilities may not be available on a 24-hour basis or without advance request. Fees on certain facilities/services may apply.