ESCAPE - W MALDIVES' LUXURIOUS YACHT
Charter W Maldives' own private yacht ESCAPE and sail over the sparkling waters of the Maldives into the sunset on the most romantic nautical getaway to experience the Indian Ocean like never before.
Explore uninhabited islands and snorkel at countless breathtaking reefs to immerse yourself in the Maldives' ever so diverse marine life. ESCAPE, the private luxury yacht is yours to guide as you please.
For the glamorous, ESCAPE also plays host to overnight stays for your luxurious sailing adventures in the Maldives. Sail in style with two luxury cabins, hang out on the infinite sun deck and savor our chef's creative cuisine onboard as you sip champagne and take in the good life or to celebrate a special occasion on board.
Experiences on Escape
Sunset Cruise - The perfect trip to do if you like a breathtaking sunset at the end of a perfect day. While sailing into the sunset enjoy a glass of champagne and some nibbles.
Dinner on Escape - Your own private chef will be making magic in the galley by preparing your most favoured cuisine accompanied with the just the right glass of chilled wine on our luxury yacht 'Escape'.
Overnight Experience - When your wish is to encounter whale sharks we have to set course to the south of Ari Atoll which is an amazing adventure for divers and snorkelers. Maximum 2 couples as there are only 2 cabins.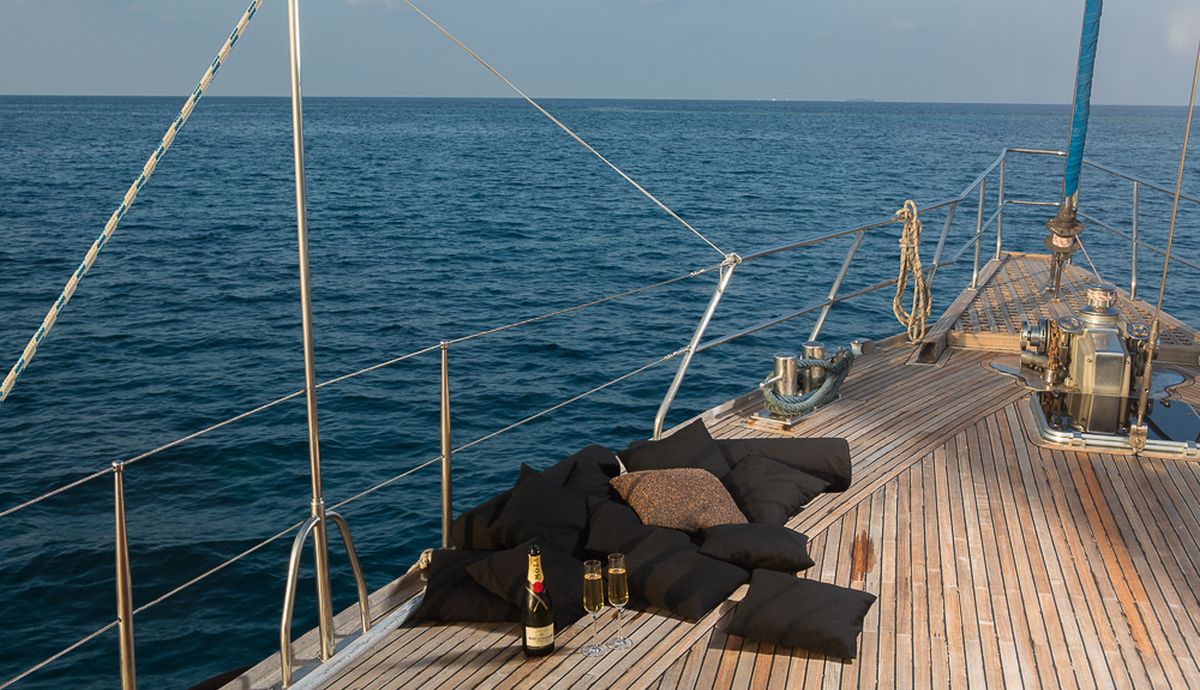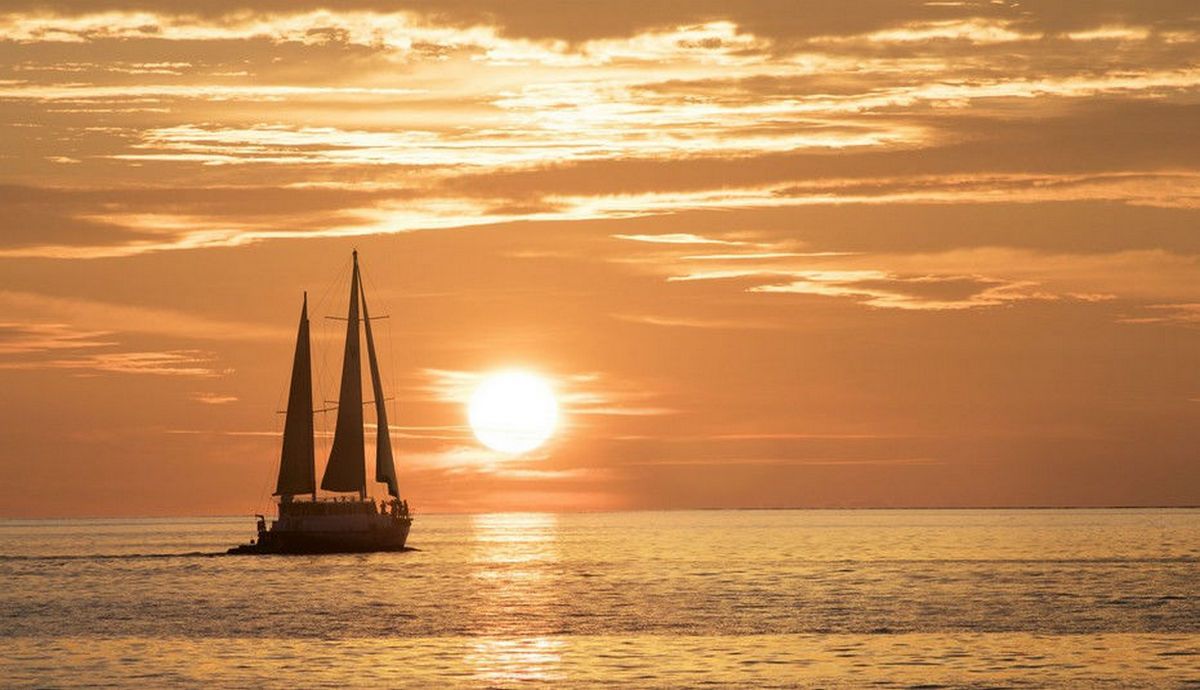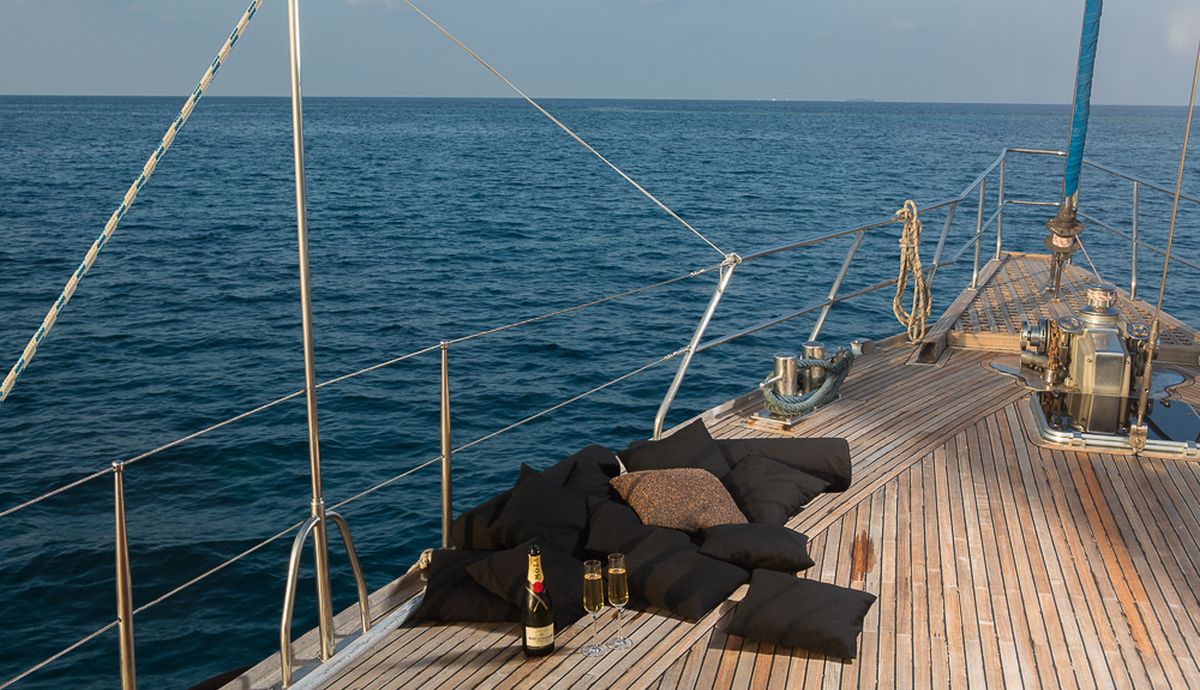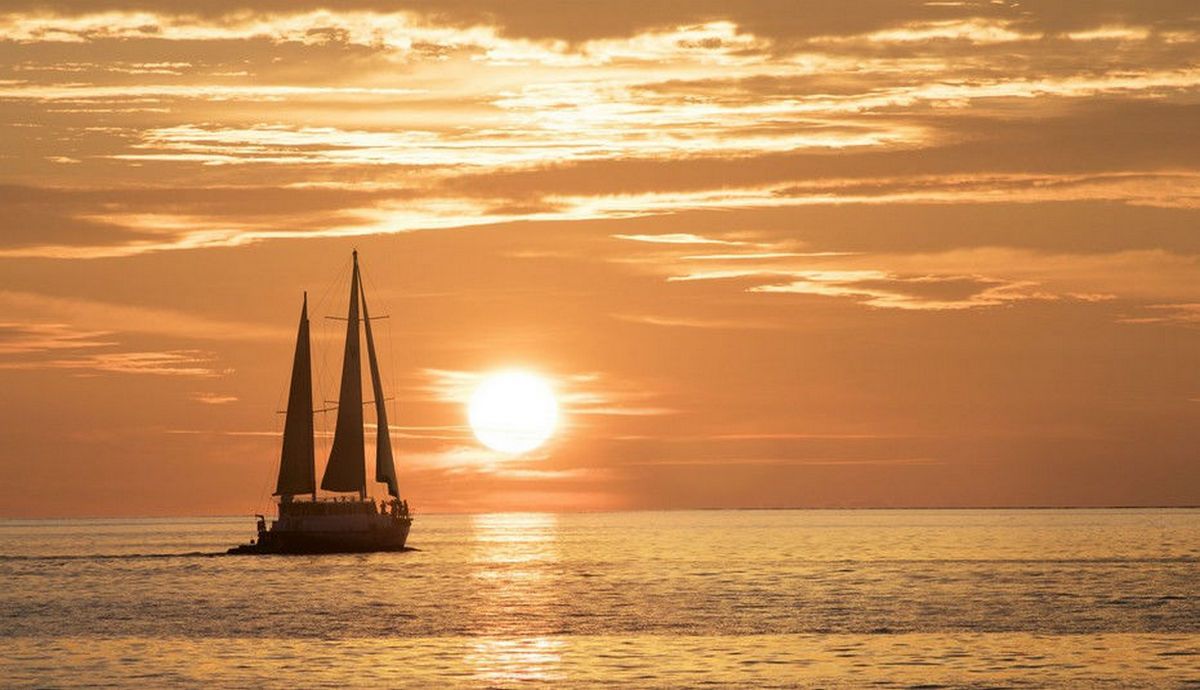 Explore the Ocean in Style
Day charter/ part day - We cruise around within Ari Atoll which gives us a lot of choice to explore the area around us. Stop to local island and get a cultural tour, be secluded on a sandbank in the middle of the Indian ocean for some swimming, snorkelling or diving.
Airport transfer - Enjoy cruising from W to Male International airport, stopping on the way for snorkeling and indulging with your own private chech to ahve the best memory of your departure.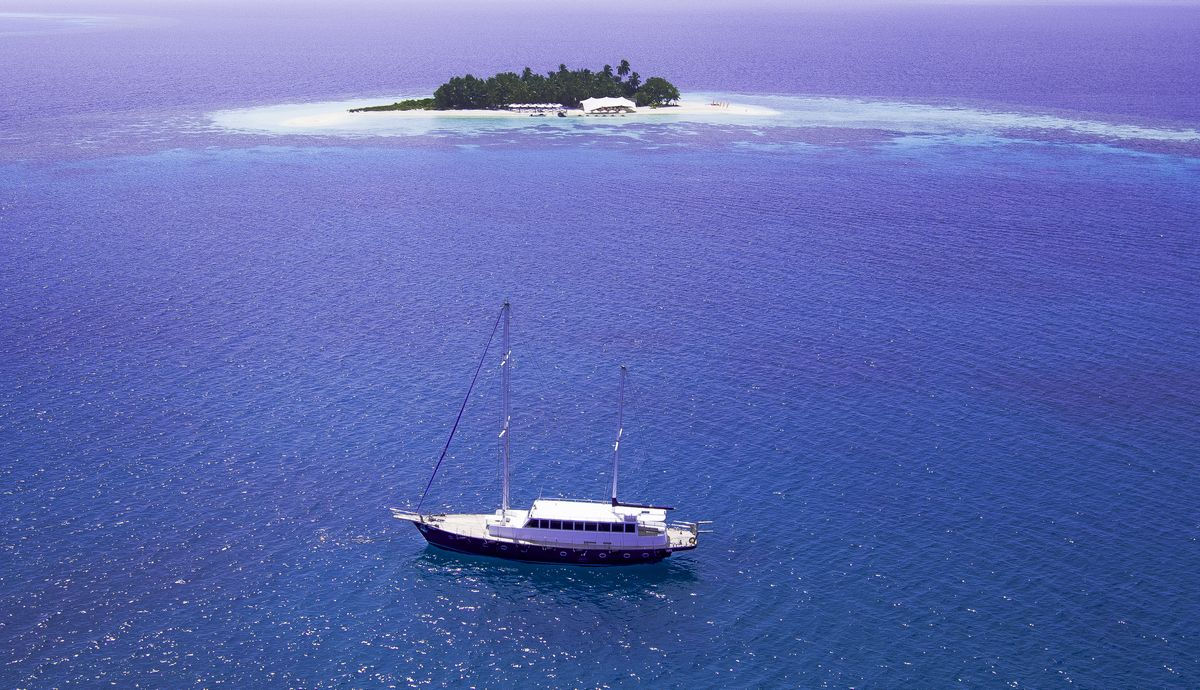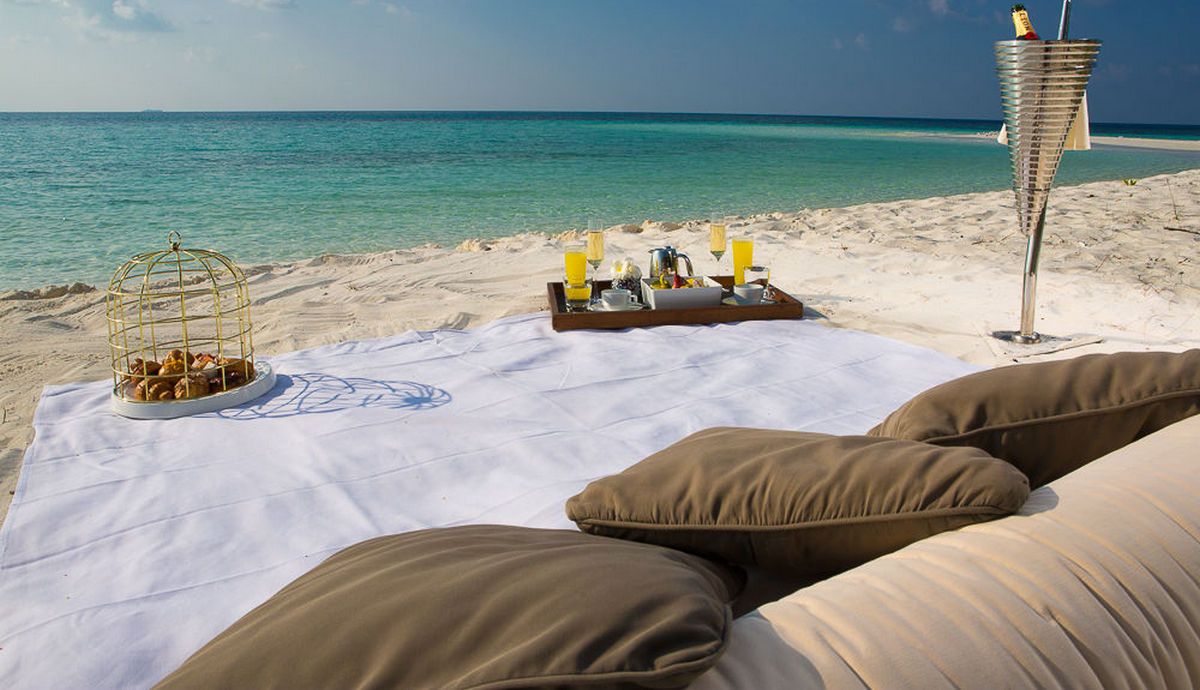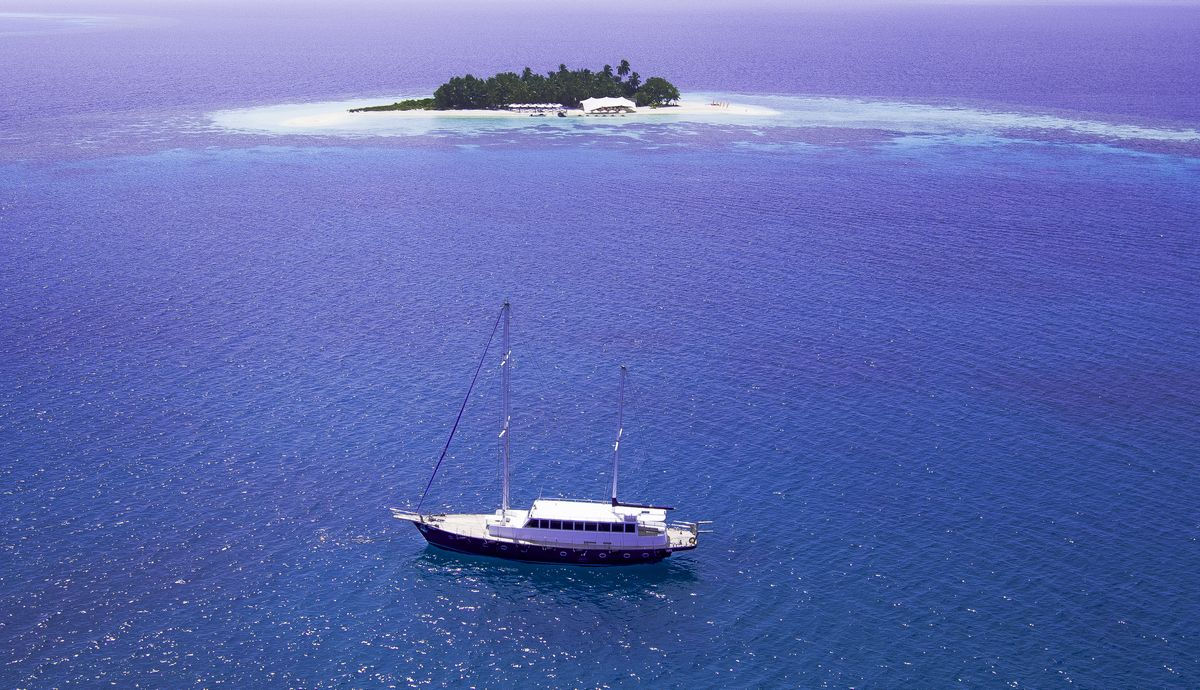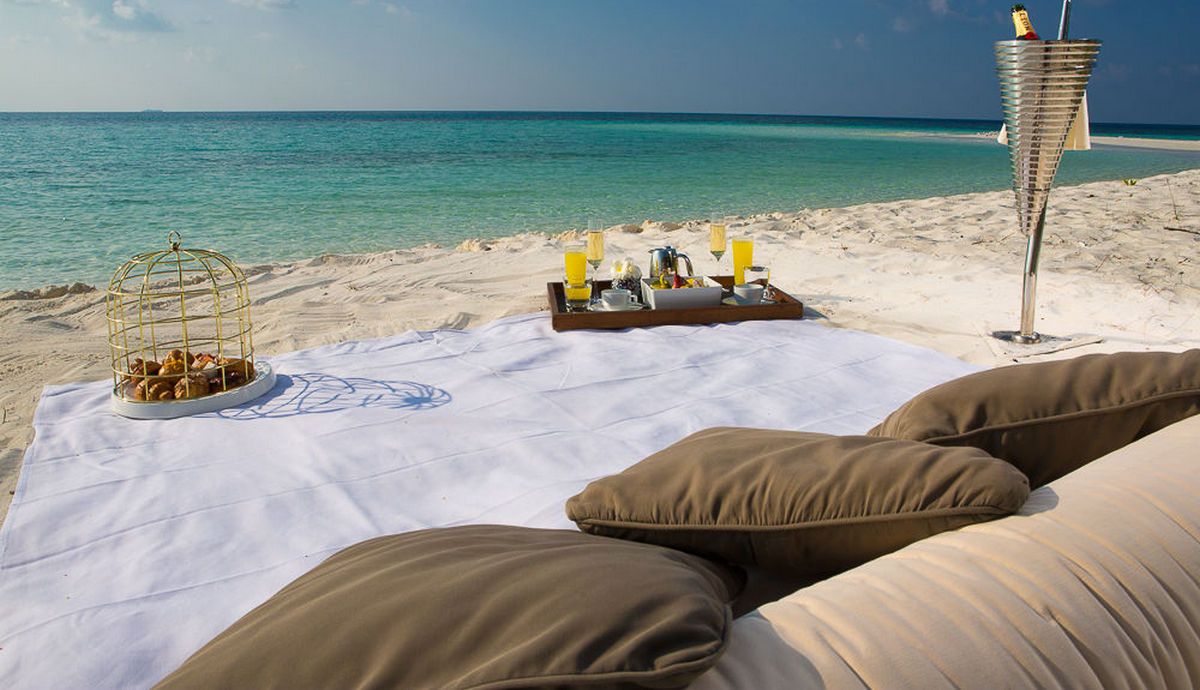 Features of Escape
Length of 24 meters, beam of 6 meters and draft of 3 meters. Three sails – a main sail, a spanker and a jib and displaces 76 tons. Cruising at 8 knots.
The two luxury cabins each feature:
A King size bed, flat screen TV, DVD player,
Bose sound system, IPod connections, touch night lamps,
Portholes and ensuite luxury bathrooms tiled with Bizassa glass mosaic and feature Duravit washbasin,
Axor shower with jumbo showerhead and 6-nozzle massage sprayjet handset, egg-shaped Alessi bidet and WC.