TASTE PARADISE AT W MALDIVES' RESTAURANTS
Abandon the expected and sample creative dining W Maldives' three vibrant restaurants, two lounge concepts and one underground nightclub that elevates glamorous fun.
Beautifully dispersed amongst the island, our restaurants and lounges ensure to inject the pulsating beauty of the Maldives in every dining experience. Savor the fresh burst of flavors of Maldivian food at breakfast, go barefoot and dine in the heart of the island surrounded by palm trees for lunch and mix it up at dinner with our overwater seafood restaurant. Witness breathtaking panoramic views of the Indian Ocean, while you feast on the freshest seafood alongside the finest local ingredients in the Maldives.
Bring the fresh seafood flavors of Maldives into the night as our FISH lobster cage brings fresh seafood straight from the ocean to the barbeque grill at FIRE on selected nights. Whether you want a special meal under the stars, a private romantic dinner on a secluded private island, or cocktail-filled party at the only nightclub in the Maldives, our resort ensures you get it.
FIRE
Beachfront grill
Savour flavours on the wild sides as al fresco jungle meets beach barbeque at FIRE.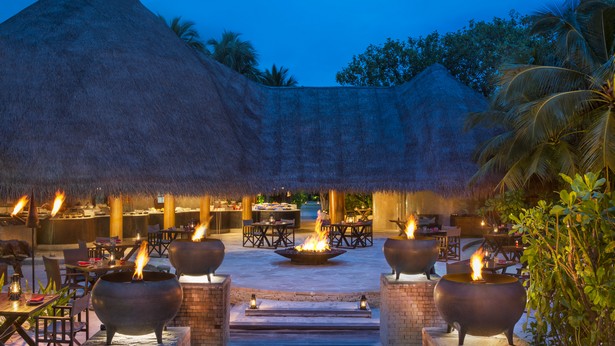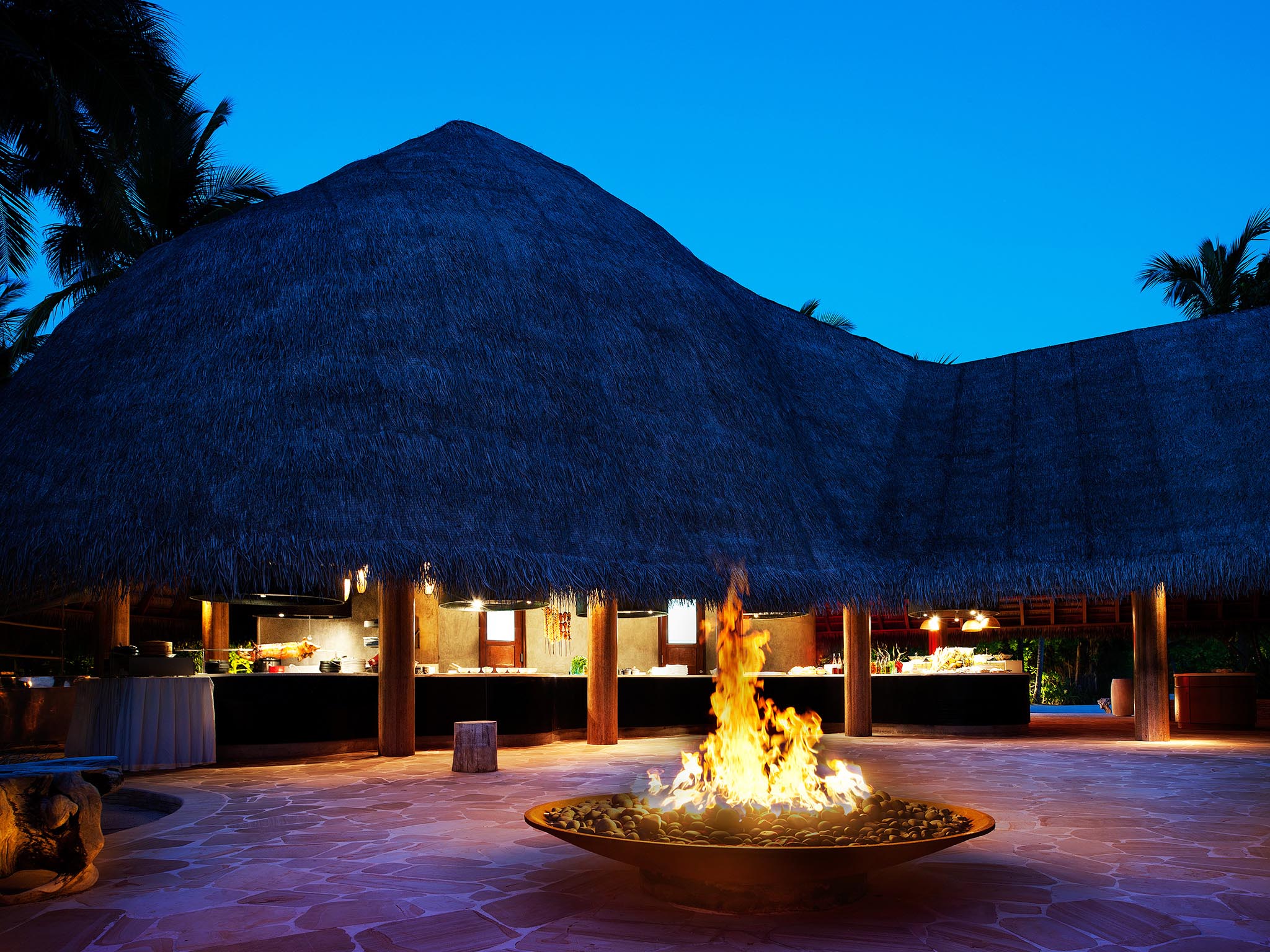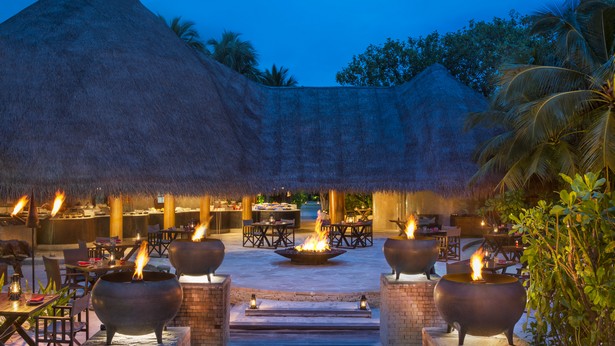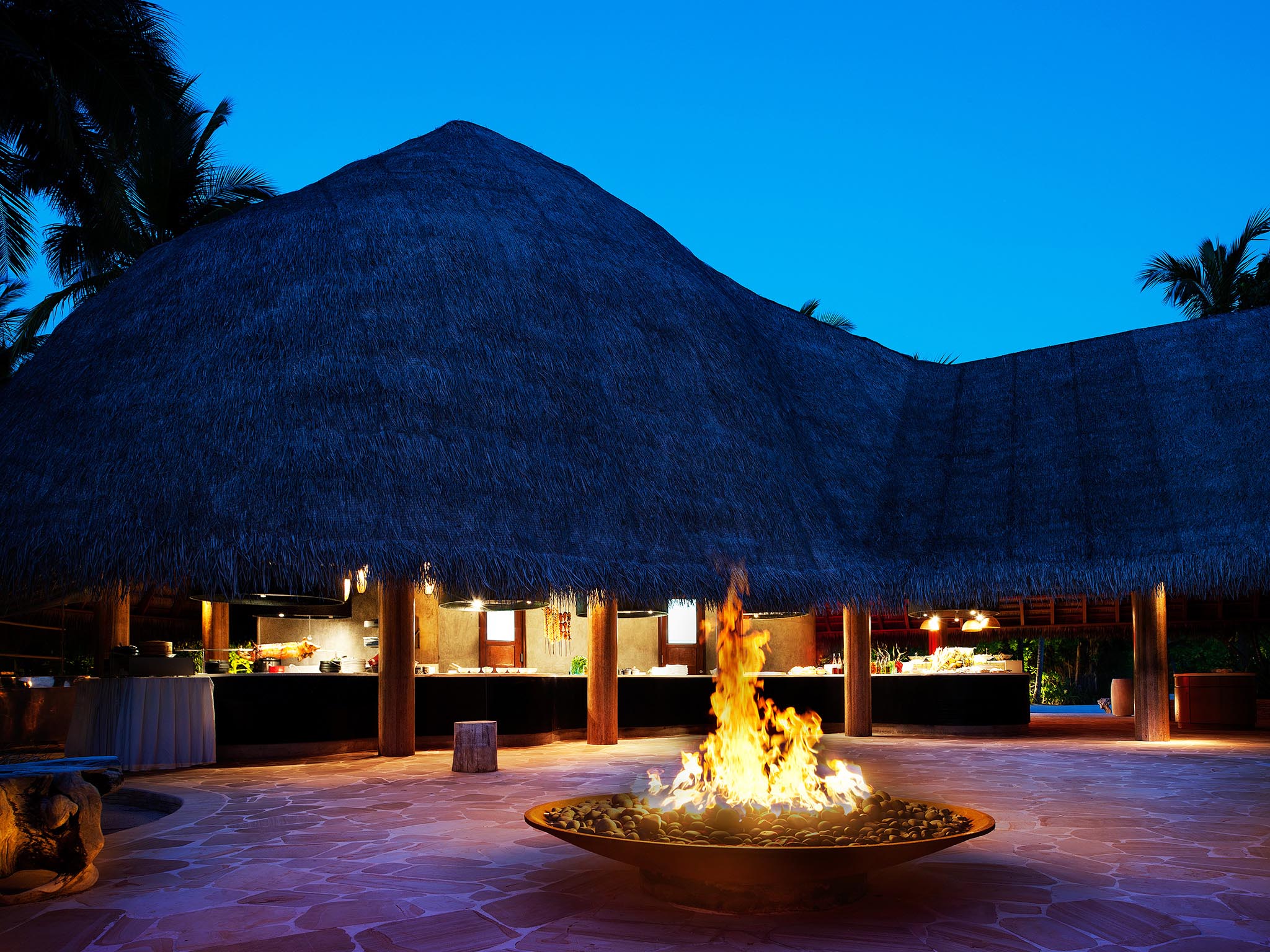 FISH
Seafood specialty
Delight in the freshest catch in our signature seafood restaurant, FISH set above the Indian Ocean and under a never ending sky of twinkling stars.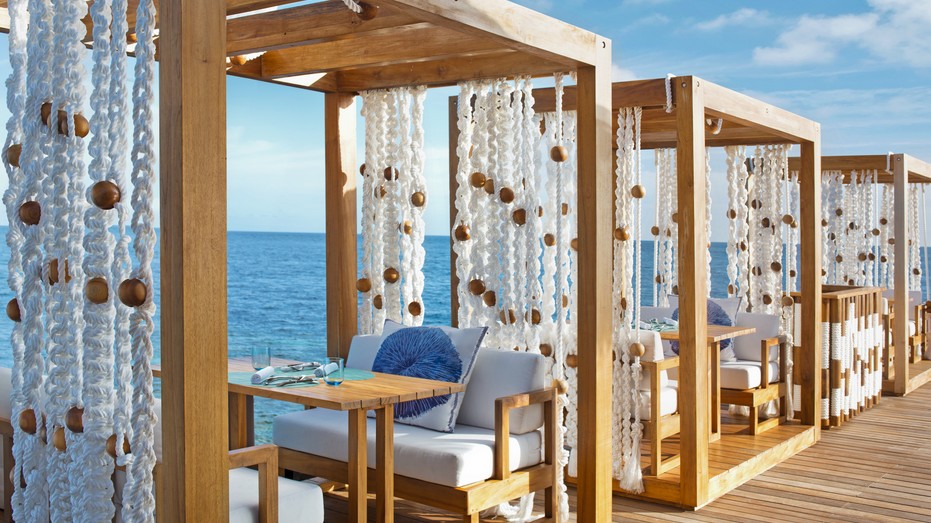 SIP
Sunset bar
Quench your thirsts with magical libations concocted by our mixologists to the tune of intoxicating sunsets and chilled beats at SIP.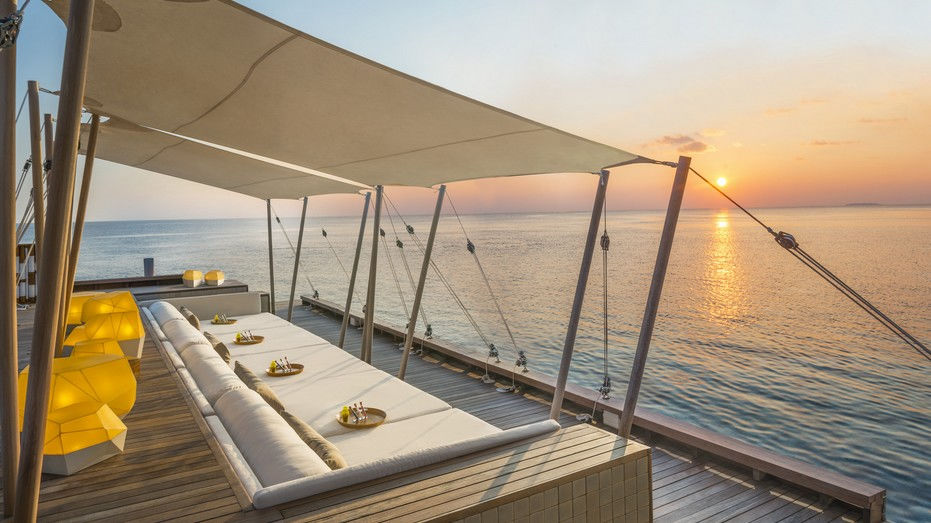 WET
Swim up to the WET pool bar and cool off with refreshing drinks during your dip. Join our FUEL AT THE POOL every Wednesday.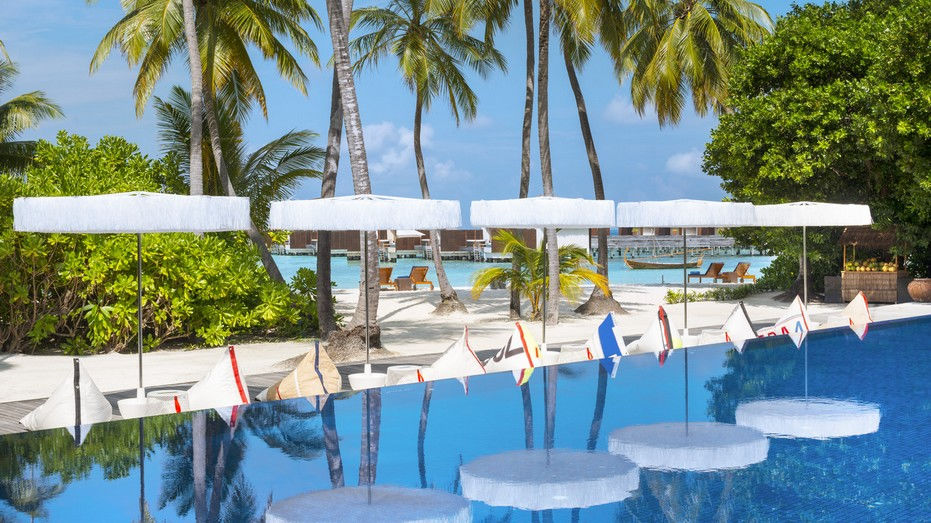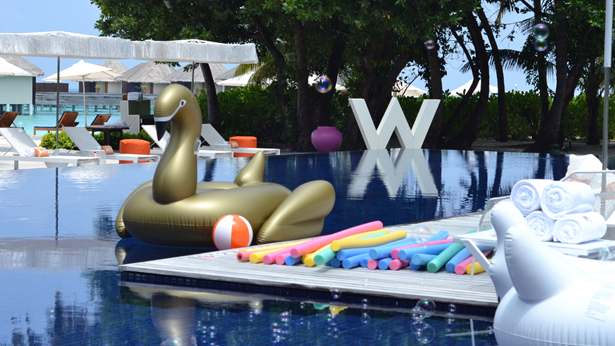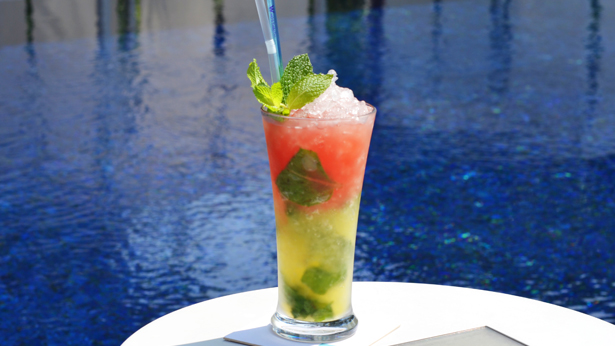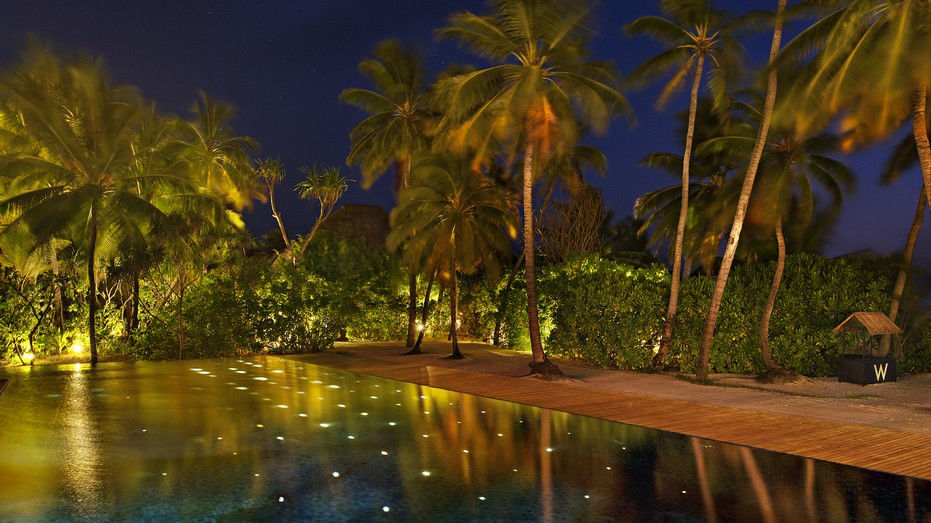 FIFTEEN BELOW
nightclub
Light up the island night at the only underground club in the Maldives, where our resident DJ energizes the scene with scene-setting rhythms and grooves. Drink. Dance. Lounge. and do it all over again at FIFTEEN BELOW.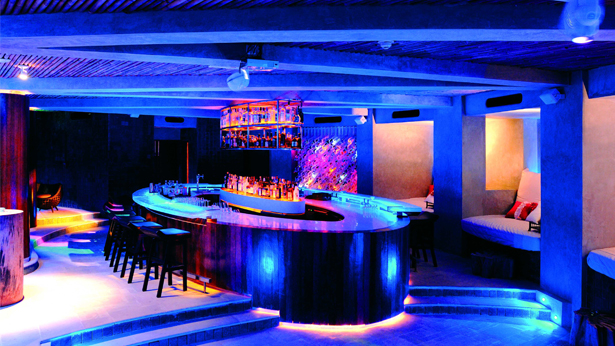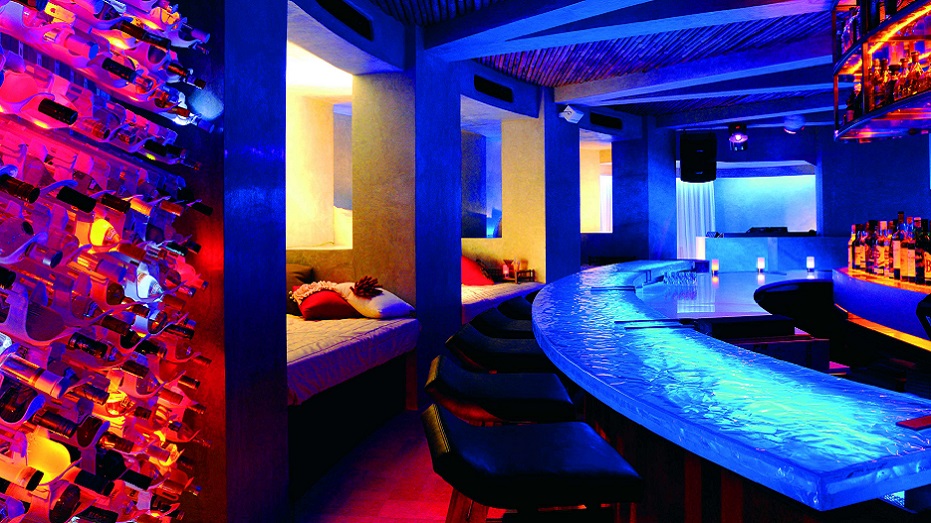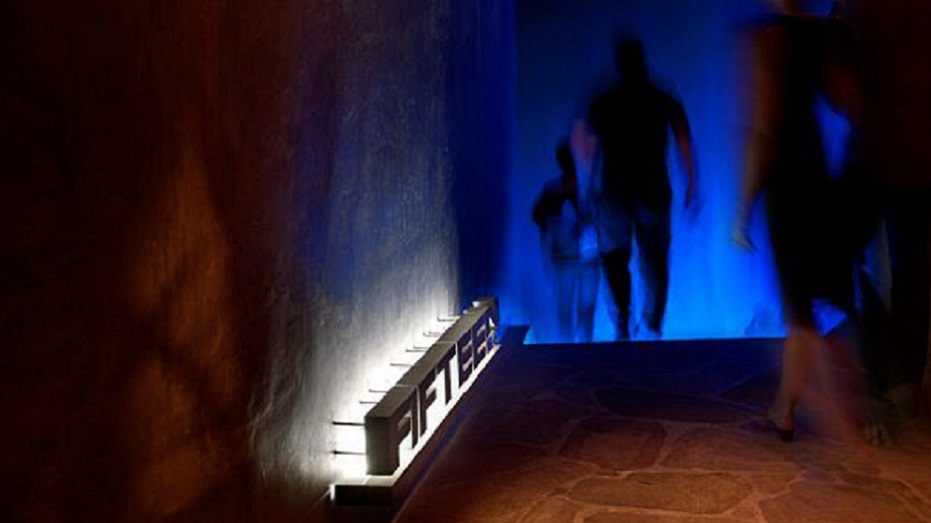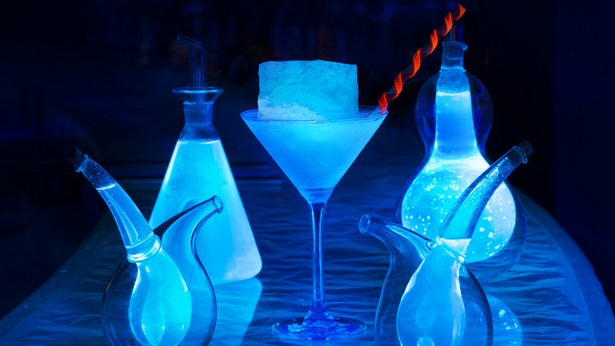 MEALS INCLUDED PACKAGE
MEALS INCLUDED PACKAGE
HALF BOARD PACKAGE
Reserve our Half-Board package and live a new culinary experience every night!
Indulge in a new culinary experience every dinner with our Half Board offer:
Daily breakfast at KITCHEN for two people
Daily dinner – choose from the selected menus at any of our three restaurants
Unlimited access to FIT - Fitness club and its group activities
Snorkeling gear throughout your stay
Complimentary Wi-Fi throughout your stay
Terms & Conditions
© 2017 Starwood Hotels & Resorts Worldwide, Inc
PRIVATE DINING
Choose the venue, we'll do the rest - Dine on pristine coral terrace to the sounds of the Indian Ocean lapping on the shore around you or stay home and we'll bring your choice of menu to you and serve you in the comfort of your retreat.
To make enquries, please email WMaldives.Welcome@whotels.com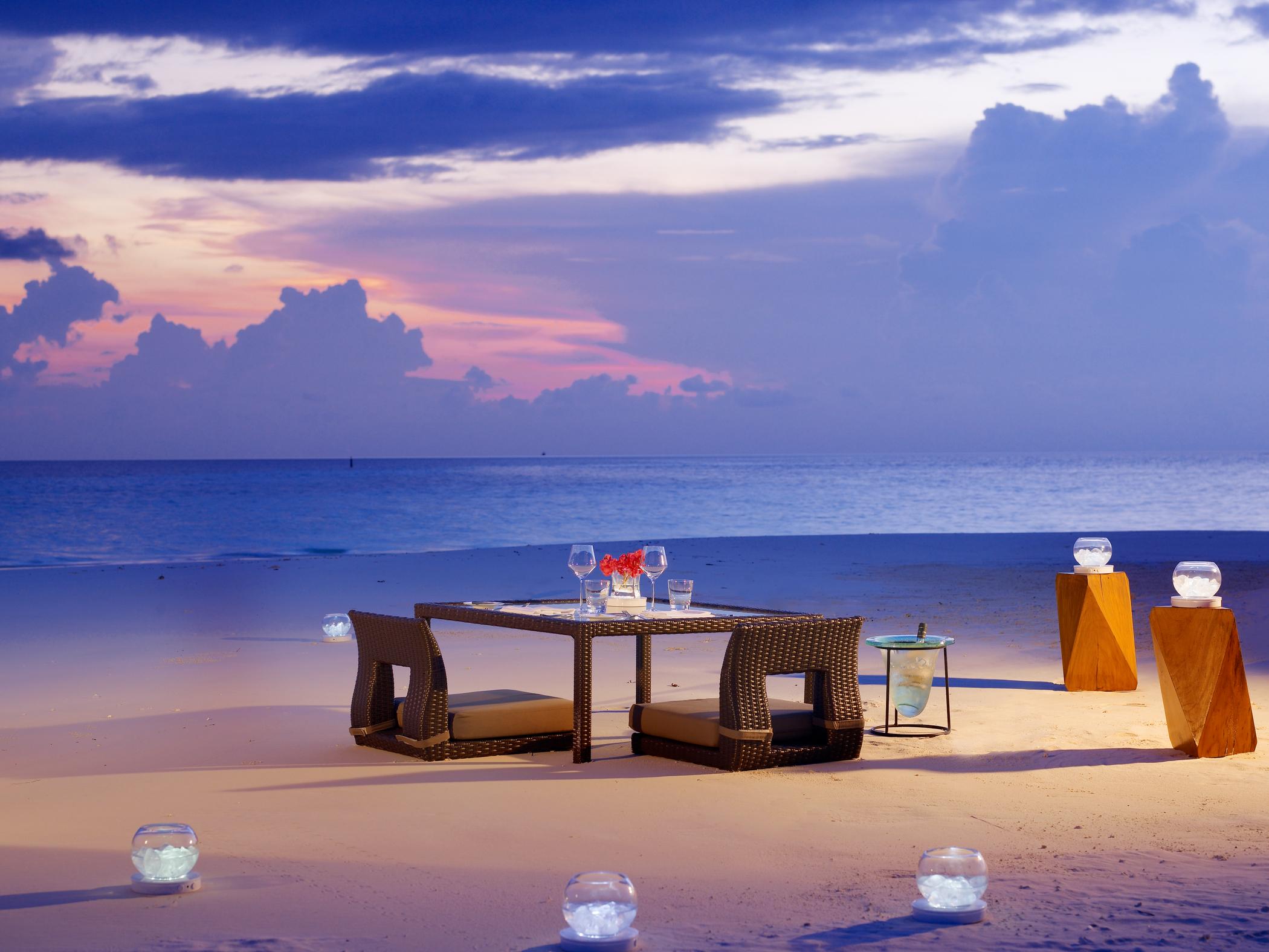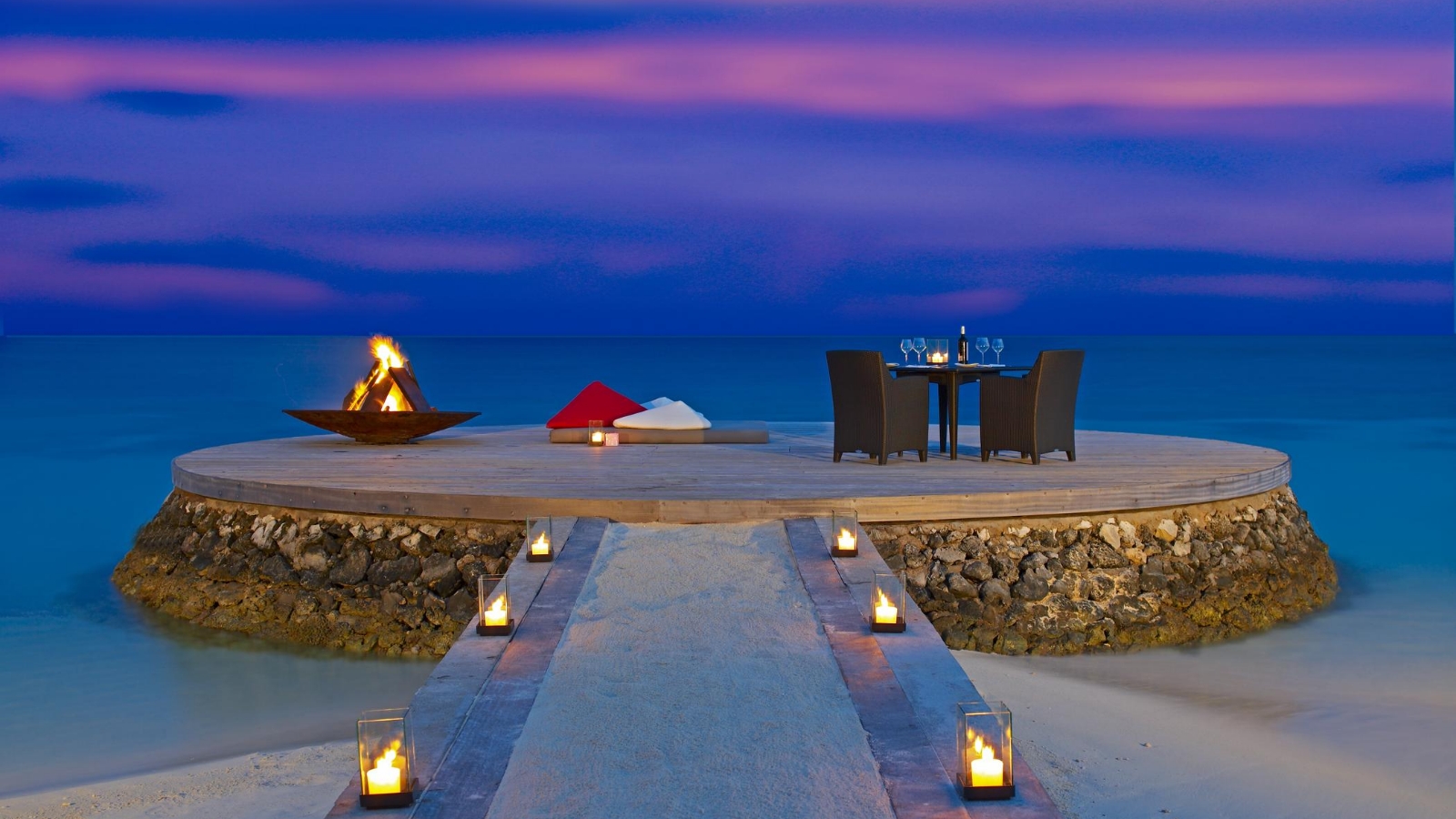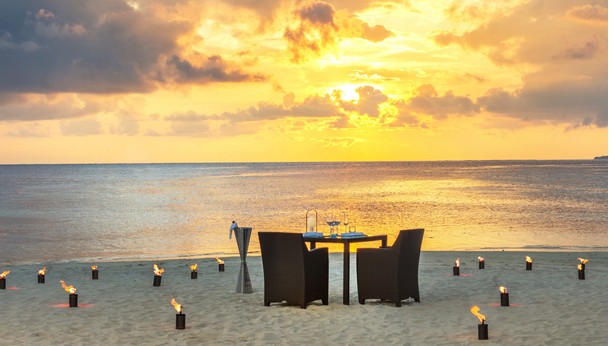 WANT TO BE A CHEF?
Want to whip up your own dinner instead? Join our personalised cooking class with our chefs and prepare some amazing Maldivian dishes or grilled seafood straight from the ocean.

To make a cooking class booking, please contact WMaldives.Welcome@whotels.com