Watch the Sands Glow with the Maldives' Sea of Stars
WELCOME > LIVE WELL > MALDIVES SEA OF STARS
Witness the beauty of the sea of stars at W Maldives.
If you thought the ocean could not possibly get any more beautiful, come in the right season and wait until night fall as the water comes to life and sparkles; showcasing one of the rarest natural spectacles on the planet.
The spotting of the sea of stars is dependent on climate and the plankton growth throughout the year.
Maldives' Sea of Stars
Get ready to be amazed by the surreal glowing blue waters - caused by a natural chemical reaction knows as bioluminescence where microorganisms in the water are disturbed by oxygen. The result is a glittering and sparkling sea water, known as the sea of stars. As the waves crash on the beach, the water glows in the dark and acts like a mirror that reflects the sparkling stars above.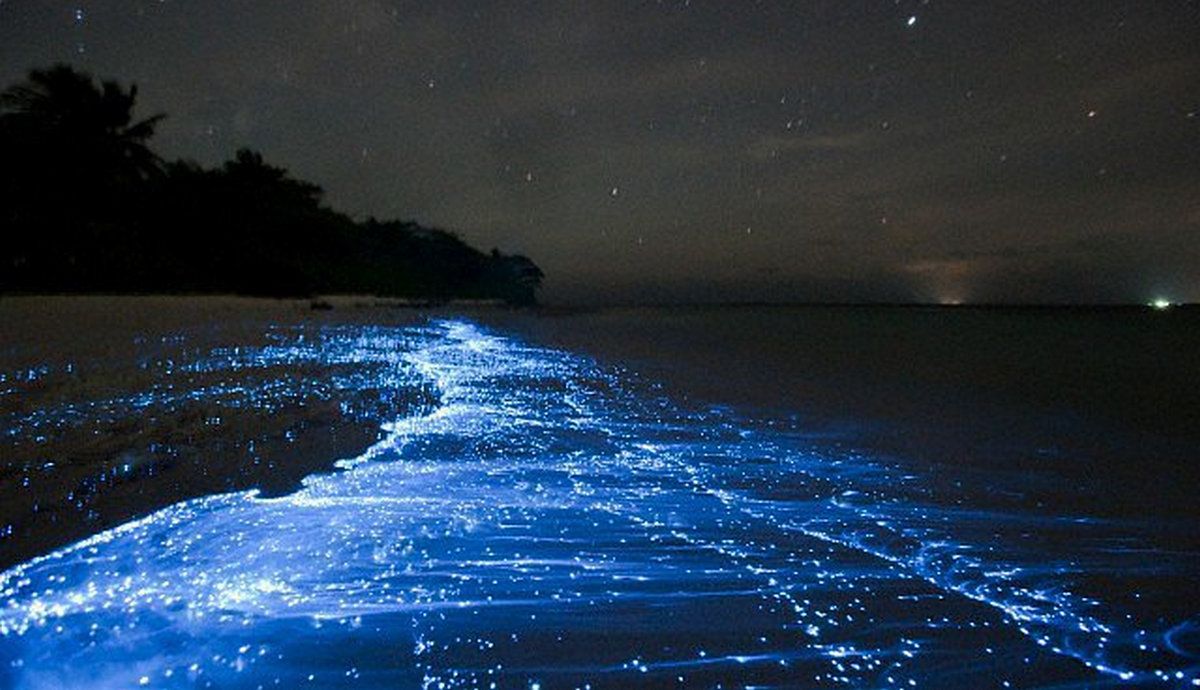 Romance Abound
Stroll along the beach at the resort, or step out of your Wonderful Beach Oasis and enjoy the contrast of the pristine sands, dark ocean and glowing waters in between. A magnificent sight to behold.
This is by far the rarest of phenomenon you can experience in your lifetime – make it extra special with W Maldives' private dining experience to amplify the magic.
Contact director@downunderandwave.com to find out what season in the year is best to see the sea of stars.