GET UP CLOSE AND PERSONAL WITH WHALE SHARKS, STINGRAYS AND MORE
WELCOME > LIVE WELL > UNDER THE MALDIVIAN WATERS
Maldives is home to some of the most vibrant and diverse marine life on the planet. With different topography at every site, every diving expedition and excursion is unique as no two reef sites are identical.
Colorful Reef Fish
The rich Maldivian waters is at your doorstep at W Maldives. Grab your snorkeling gear and jump in or dive at the resort's renowned house reef to discover schools of Angel, Parrot, Hawk, and Moorish fish. Glide along tiers of colorful corals and discover diverse eco-systems boasting coral gardens, sea fans, starfish and hermit crabs. Swim further to the edge of the reef and watch juvenile sharks, stingrays, dolphins and turtles roam the deep waters, coming close to the reefs from time to time.
In surrounding dive sites at North Male Atoll and Vaavu Atoll, marvel at the breathtaking topography, which include swim-through channels, caves and large overhangs among others, all of which invite you to discover the unique marine life that reside within them.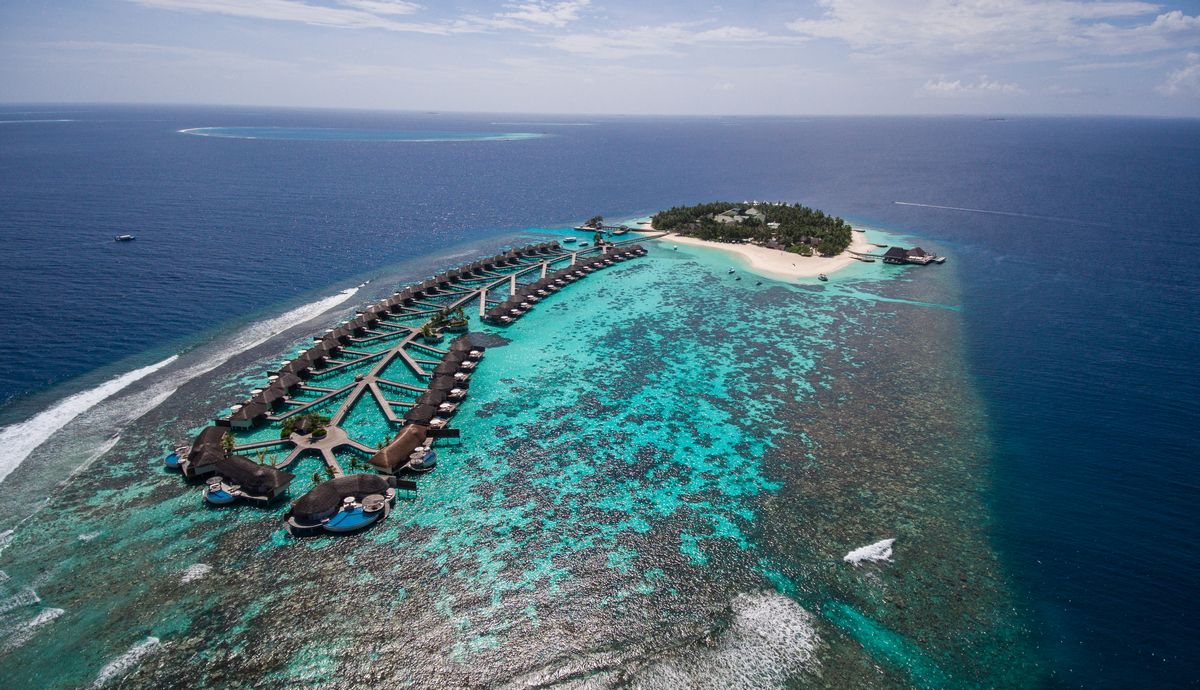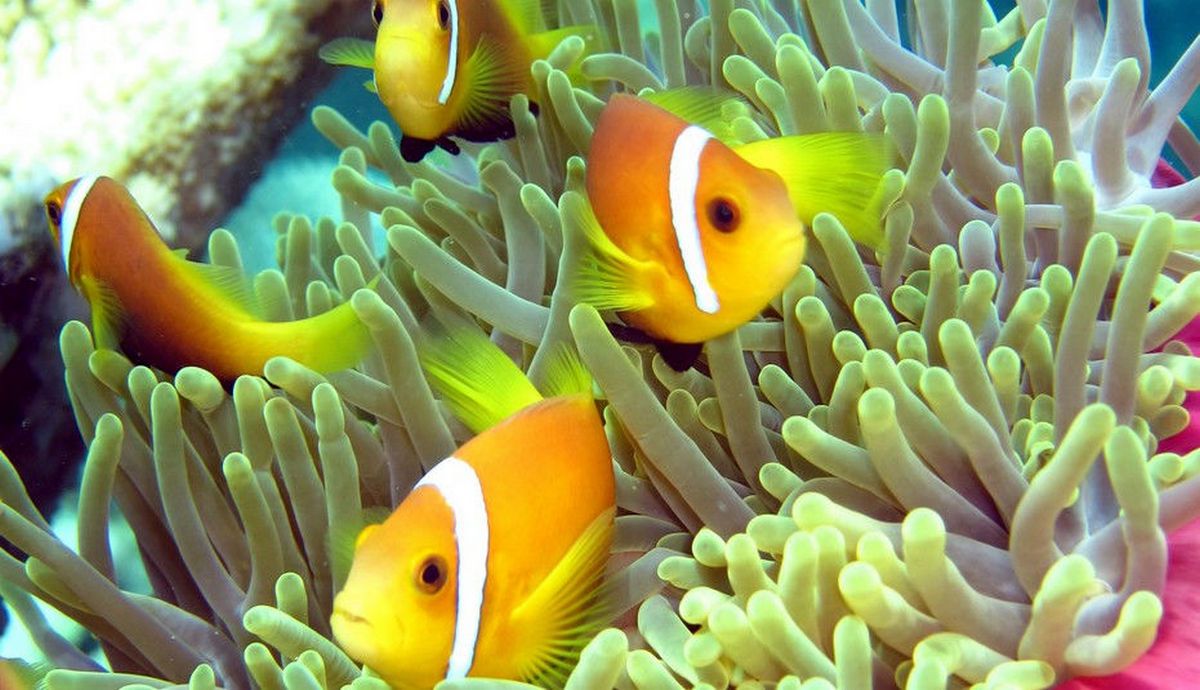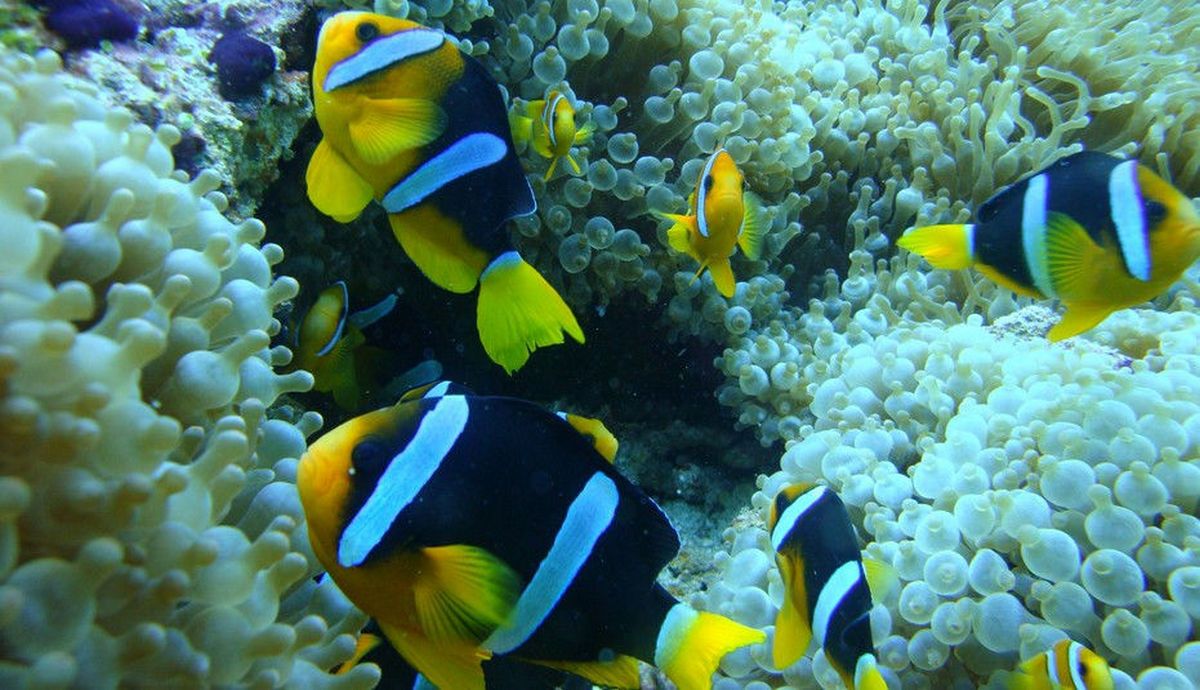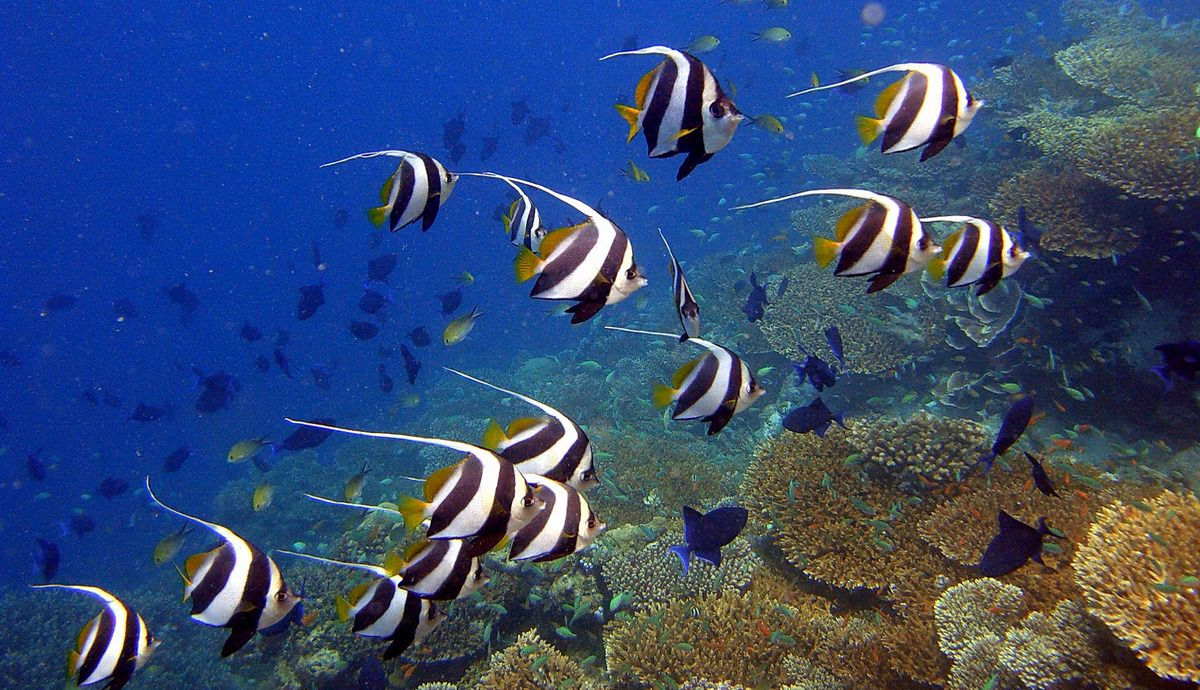 Majestic Whale Sharks
Hop aboard our ESCAPE yacht to one of the many dive sites on Ari Atoll. Get your equipment ready and dive or snorkel as you please in the company of the wondrous the Whale Shark. As the largest fish species, Whale Sharks can grow up to 40ft long. With high visibility in the Maldivian waters, you can get fairly close to these sharks and be in awe of their size as you gently swim alongside them.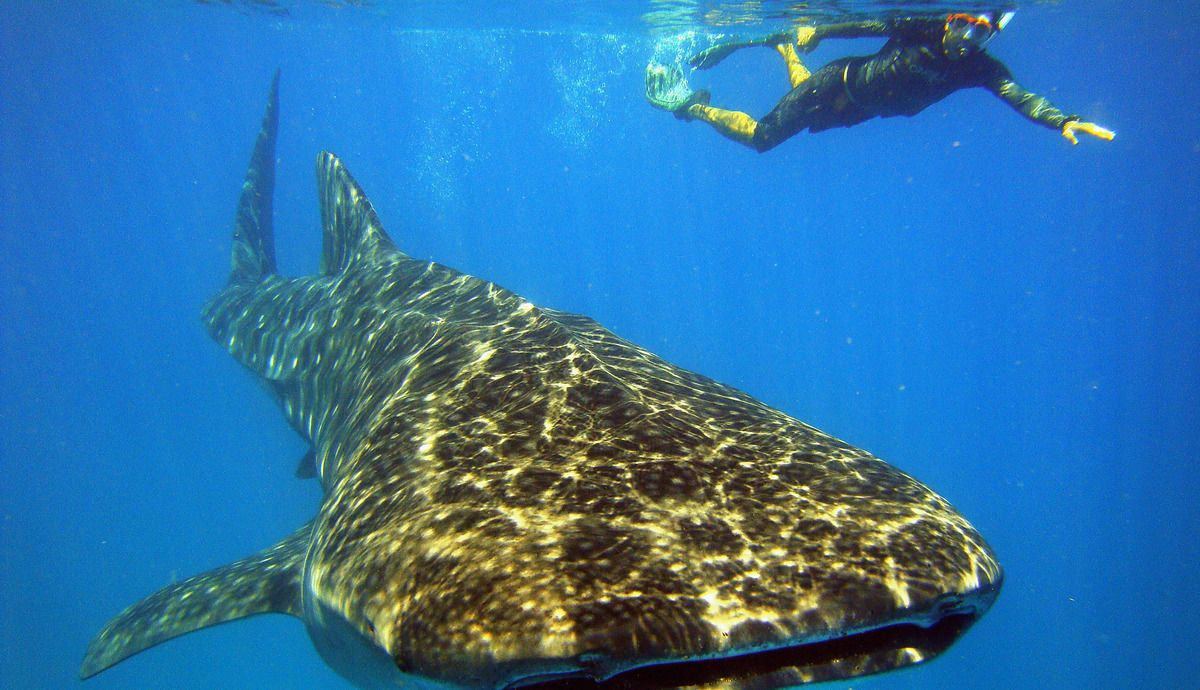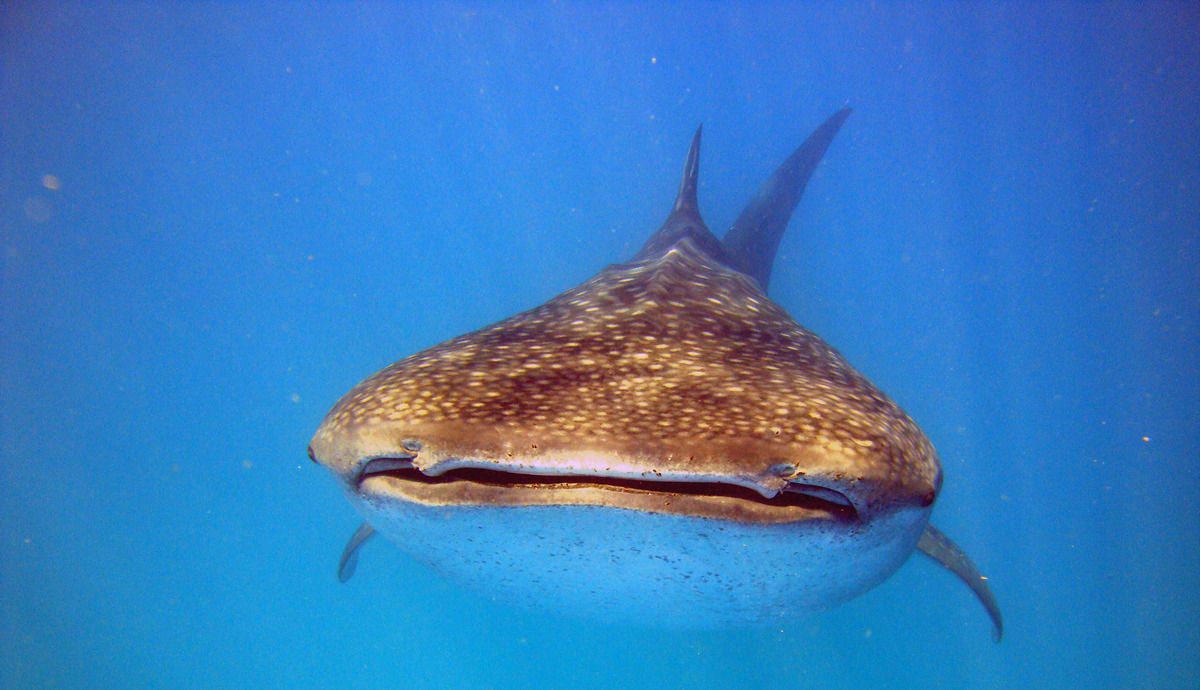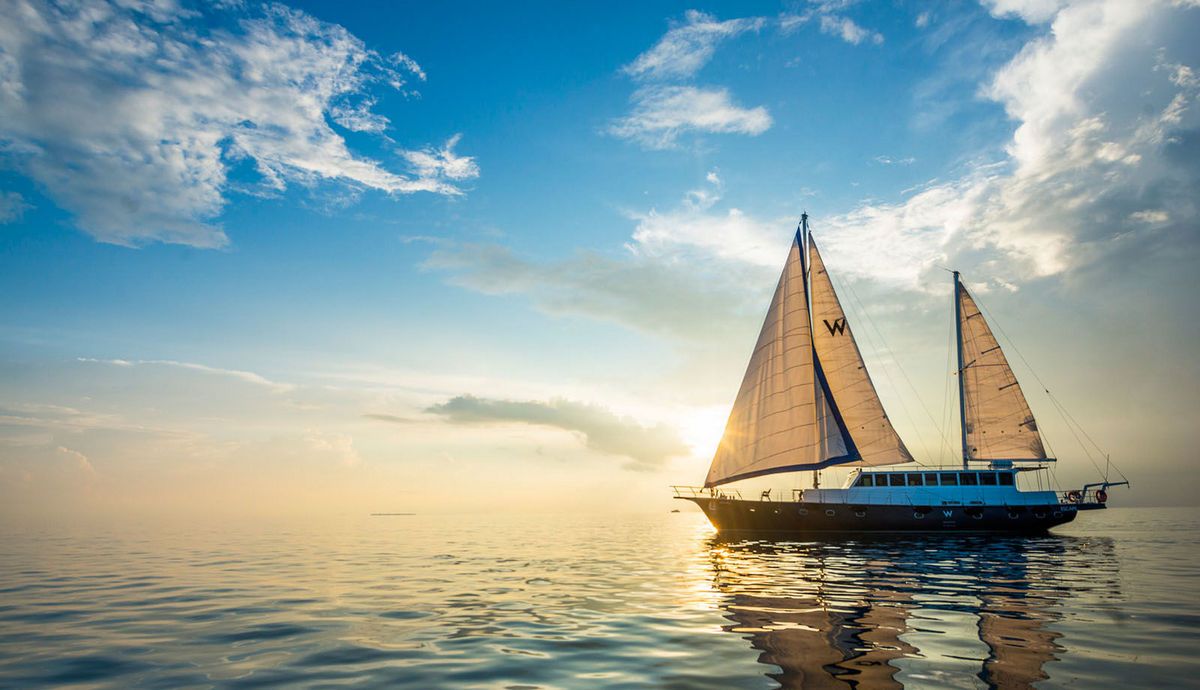 Gentle Giant Rays
Often found near the popular dive sites, these harmless filter-feeders congregate in the Maldivian waters throughout the year. Unlike Whale Sharks, however, giant rays often swim in groups. So if you swim up to one, you will often see that a line of rays on its tail, seven or eight feet wide all pursuing plankton. Giant rays are not affected by your presence, allowing you to get as close as you wish while they swoop and spiral around you.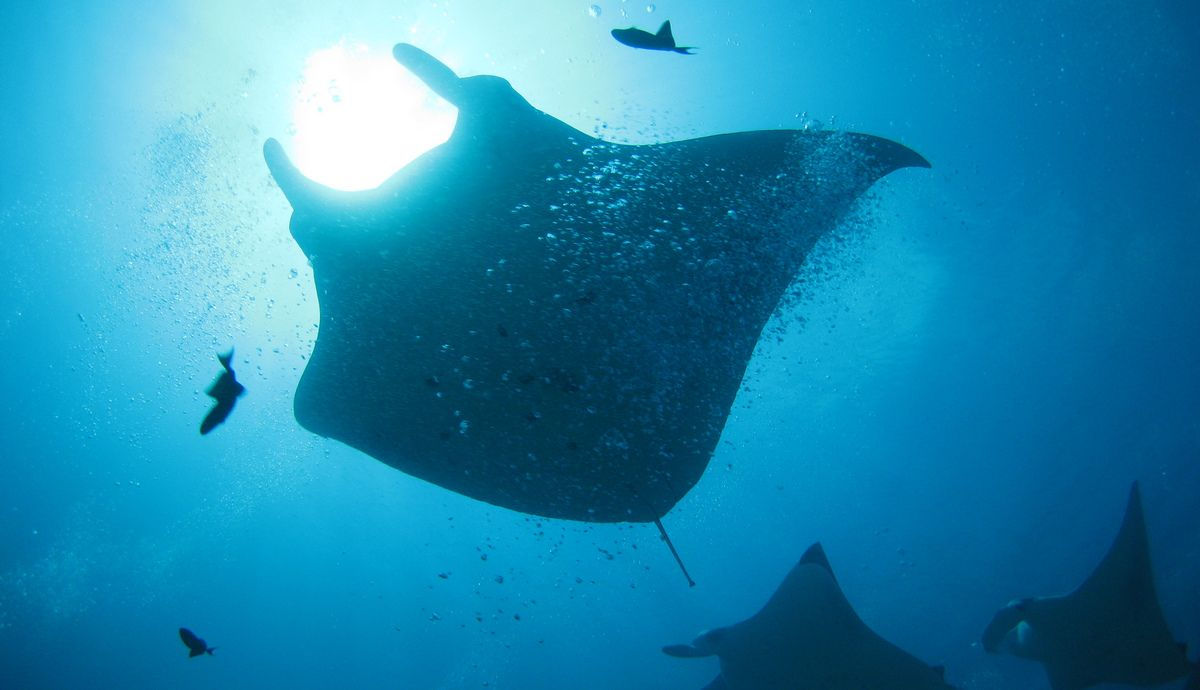 Rare Whales and Dolphins
Or, if you prefer to watch the beautiful creatures in their element, join one of the many dolphin or whale watching cruises. The Maldives is home to quite a few species of whales, including the Tropical Bottlenose Whale, which is deemed to be the rarest whale on the planet. If you're lucky, you could also spot a pod of Killer Whales as you sail in luxury. On your dolphin watching excursion, witness the graceful Spinner and Fraser's Dolphins swim and jump in excitement alongside the boat.
For more information regarding the Maldives' marine life, explore the many excursions and diving experiences at DOWN UNDER & WAVE.